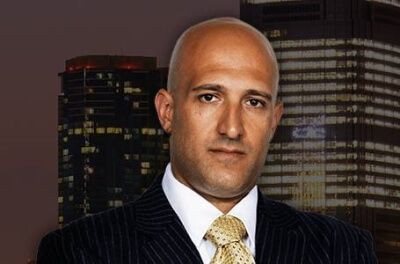 Attorney Ryan E. Gilbert
Prepared to Tackle Any Criminal Defense or Family Law Matter
Not all attorneys have equal talent nor do all lawyers have the ability to pinpoint creative strategies that could resolve a case favorably. Attorney Ryan E. Gilbert clerked for Judge Mark A. Sullivan, Jr., J.S.C. in Monmouth Superior Court immediately following law school. This experience provided him with an inside look at the justice system and what it takes to win in court.
Over the course of his career, his knowledge and formidable legal skills have served his clients well in cases involving:
Contact Law Offices of Ryan E. Gilbert, LLC today.
Background and Experience
Before founding his own firm, Attorney Gilbert worked as a defense lawyer at a prominent Middlesex County firm, where he represented numerous Fortune 500 companies against lawsuits in New York and New Jersey, achieving many significant victories. He later moved on to work in a prestigious and nationally renowned firm as coordinating counsel for one of the world's largest oil companies.
His Commitment to Clients
When Mr. Gilbert takes on your case, you know that you are represented by an aggressive litigator and tireless advocate. If you are searching for an attorney to take charge of a difficult case, you can be confident that your matter will be given the time and attention it deserves and you will be treated with dignity and respect.
Mr. Gilbert established his own practice so he could better serve his clients' needs and focus on his core practice areas of criminal defense and family law. His office is paperless, and uses all the most current digital technology to make it easy for clients to be updated on the status of the case, anytime of day or night. Read what his clients have to say about him here.
Education
Seton Hall Law School
Rutgers University